Feminist Letters

Women of Sextech
Y&R | March 2018

CONCEPT: We created a typeface that amplifies messages advocating for gender equality. Each letter highlights a specific issue.

EXECUTION: We created an open-sourced typeface, available for free download. On our website, you could read about each of the social justice issues represented by the letters. Using our platform, users became educated about issues and tweeted directly at their senators.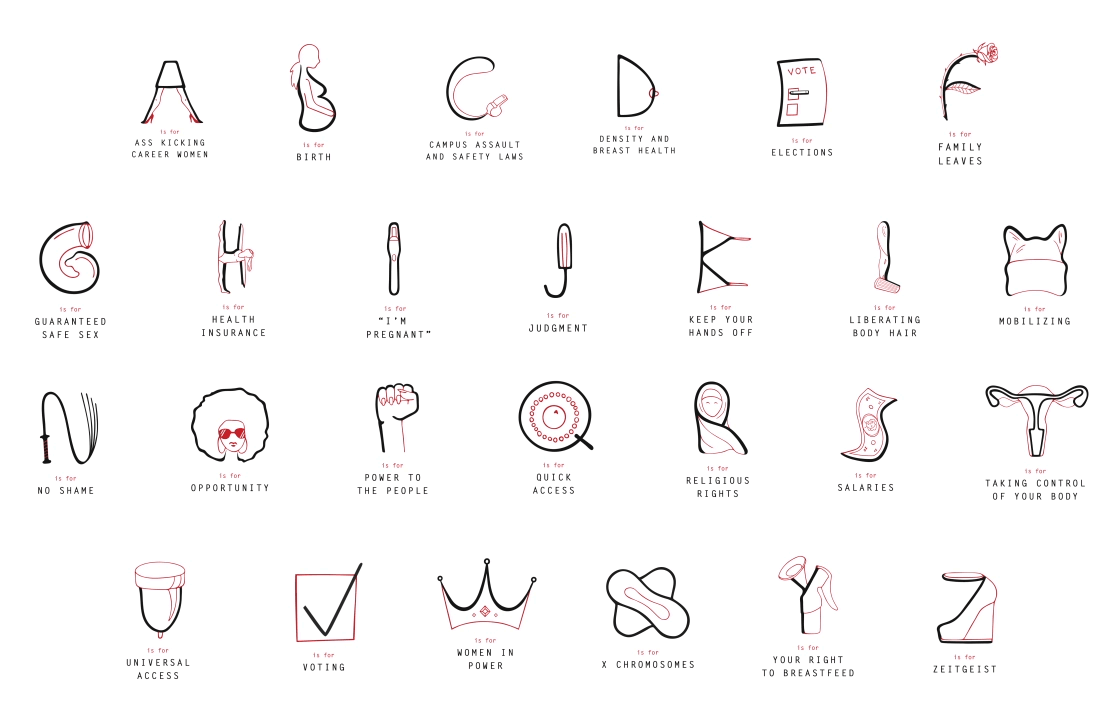 ROLE: Creative Concept Development, Art Direction, Collateral Design, Animation, Editing Supervision, Execution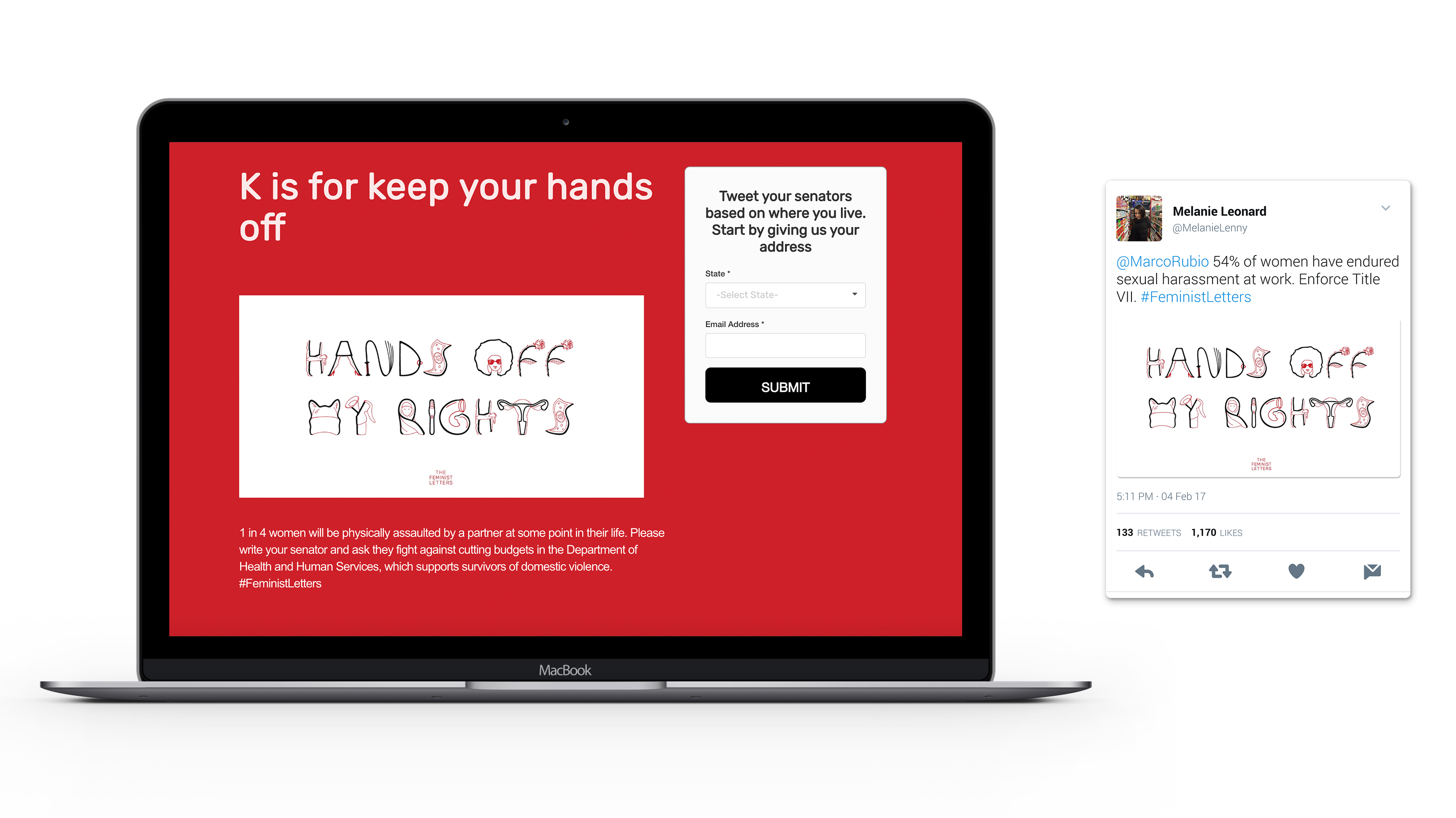 EXECUTION: We created posters that were given out at the Women's March, and hosted letter writing events that raised money for Planned Parenthood.